Adblocker is removing all links to CDJapan, which makes especially the goods posts completely useless ?
Please whitelist Sareru.net to at least know where the links will lead you to, thank you ?
My wonderful dudes, dudettes and friends of stockings, it's finally time!
The Jackass! by Scarlet Beriko Drama CD is about to be released, on November 17th to be precise, and I couldn't be more excited, because I get to hear my sweet son Miyoshi Haruomi speak real words into my ear. Who's that, you ask? Read the manga and then listen to the CD and fall in love with the boy like I did!
三好のおでこも早く誰かに温めてもらえるといいね pic.twitter.com/LggJdZZyIP

— スカーレット・ベリ子【告知用】 (@scaberix) 23. November 2016
Look at that precious smile ?
ANYWAY, MY POINT IS: go buy the drama CD. With any extra you like. There's three extras actually. Plus one bonus comic of 8 pages as a first press bonus. How? Take one of these:
(Drama CD Cover)
Drama CD First Press Edition with Toranoana Bonus, 4536 yen + service fee
Toranoana bonus: Illustrated clearfile with printed message by Scarlet Beriko
Drama CD First Press Edition with Comicomi Bonus, 4536 yen + service fee
Comicomi bonus: Illustrated clearfile with printed message by Scarlet Beriko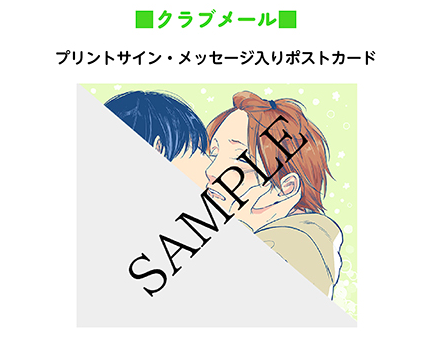 Drama CD First Press Edition with Clubmail Bonus, 4536 yen + service fee
Clubmail bonus: Illustrated postcard with printed message by Scarlet Beriko
This drama CD actually comes with TWO disks, hence the price. (Shipping NOT included)
Here's the cover of the first press edition bonus comic, "Cry Marries High", spanning 8 pages: